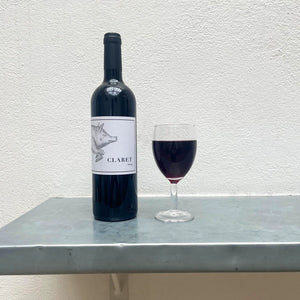 The most popular red from Michelin star restaurant St JOHN. This classic Bordeaux blend is unsurprisingly made for the dinner table, with balanced tannins and excellent depth.
Pairing: steak, lamb, rich bean dishes, Sunday roast

Tasting profile: Supple – Fine – Blackberries – Graphite
Region: Bordeaux AOC
Varietals: Cabernet Sauvignon 49%, Merlot 43%, Cabernet Franc 6%, Malbec 2%
75cl | 13.5%
The wine is blended by St. JOHN every November from parcels of young vines and wines from across the Sichel estates. Designed to be enjoyable and approachable in its youth. Fermented in Stainless steel tanks, and then aged for 8 months in French oak barrels.
About St JOHN
Opening its doors in Clerkenwell in 1994, St John restaurant was a pioneer in nose-to-tail dining, serving up gutsy but sophisticated British cooking with a Michelin star but defiantly casual style.
They now have a bunch of restaurants, bakeries and a wine dealership under the St John name.