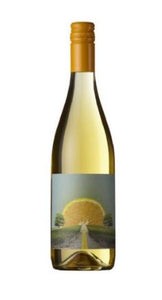 INTRO TO SOLARA ORANGE WINE ROMANIA –
Solara Orange Wine Romania is a dark straw colour with an aromatic nose reminiscent of quince with a strong fruity structured palate.
FULL TASTING NOTE AND WINE MAKING –
Solara Orange Wines is dark straw in colour with orange hints, the nose is a delicate mélange of quince, poire william and a hint of vanilla. A complex and structured wine, with elegant but discreet fruit flavours of stone fruits, backed up with a powerful tannin structure and long finish. A natural minimal intervention wine which is well balanced and structured yet pure and incredibly fresh. It is a blend of native grapes and international varieties including Feteasca Alba 51%, Sauvignon Blanc 19%, Chardonnay 15%, Tamioasa Romaneasca 15%.
The vineyards are surrounded by mountains which dominate the landscape and allow the vines to be planted in cooler areas at high altitude.
Refreshing like a white wine, with the complexity of red wine. This orange wine is made by leaving the grape skins and seeds in contact with the pressed juice, creating a deep orange-hued finish. The wine ferments naturally without the addition of yeasts, sulphur or any other additions. The different varieties are then blended and before a natural cold stabilisation, and bottled unfiltered and unfined. It does not undergo any oak aging.
THE PRODUCER –
The Cremale Recas Estate, owned by Englishman, Philip Cox and his Romanian wife Elvira, have put in a huge amount of work into transforming their slice of grape growing history into a contemporary winemaking haven.
The immaculate vineyards are a combination of evolved plantings from 1447 and much more recent plantings too. With recent investments into modernising and improving their winery, they regularly host world class flying winemakers, vintage to vintage, to work with their team. This enables them to create top quality wines and constantly challenge themselves push innovations and approach winemaking with an open mind.
DRINK WITH –
Great with tapas and spicy canapes.