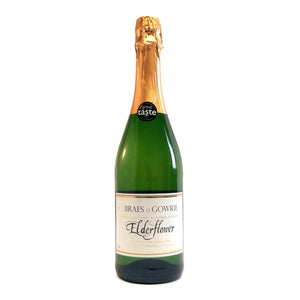 A delicious Sparkling Elderflower for a special occasion. Delicate and uplifting. This premium sparkling elderflower drink is exceptionally delicious, light and refreshing. It has been picking up Great Taste Awards almost every year since 2007!
Founders Ron and Judith Gillies first met playing poker on a river boat in the steaming mosquito infested mangroves of the Panamanian jungle. Their eyes met and they knew then that they were going to end up making fruit wines somewhere in the middle of Scotland for a living. The rest is geography.
They started the winery with a bottle, a book and a stick in 1987. Then before they knew it they had a big winery and everything. By 2010 they had opened their first caf̩ and bought a new wheelbarrow.