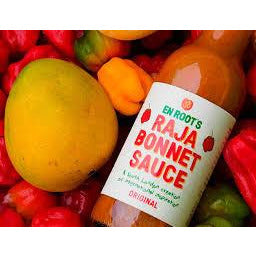 Raja Bonnet Hot Sauce, En Root, South London
A South London creation of International inspiration.
The Original is our gateway into the world of Scotch Bonnet, the perfect condiment you can add to ANYTHING YOU EAT.
The Original is an OUTRAGEOUS blend of Kesar Mangoes, Gujarati Spices and Scotch Bonnet (8%).