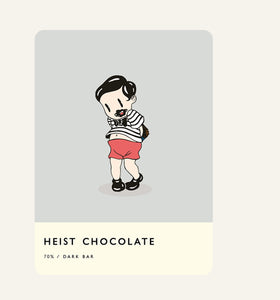 The flagship. If you want to taste the bright and zesty Madagascan beans and nothing else... This is the one.
Nibble on some slowly with a fine milk stout or porter.
If you're looking for something a bit more intense, take a look at our "Extra Dark" bar.
Ingredients: Dark chocolate (organic cocoa beans, organic cane sugar, organic cocoa butter).
Dark chocolate contains cocoa solids: 70% min.