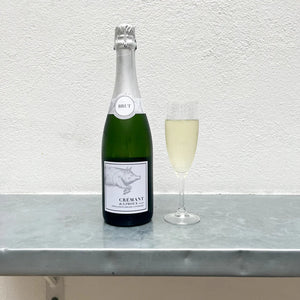 A lovely fresh and lively bubbly from Michelin star restaurant St JOHN.
Made using the traditional method, but delivering much better value than Champagne The perfect way to start a meal!
Pairing: Salad, seafood, creamy cheeses
Tasting profile: Fresh – Citrus – Green apple – Lively
Varietals: Chardonnay 70%, Chenin Blanc 20%, Mauzac 10%

Vegan | 75cl | 12.0%
About St JOHN
Opening its doors in Clerkenwell in 1994, St John restaurant was a pioneer in nose-to-tail dining, serving up gutsy but sophisticated British cooking with a Michelin star but defiantly casual style.
They now have a bunch of restaurants, bakeries and a wine dealership under the St John name.