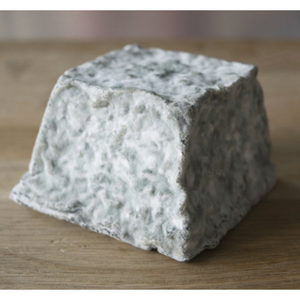 Name: Pave Cobble, Ewe Pyramid 200g
Description:Pave Cobble cheese is a delicate ewes milk pyramid from Somerset that swept the board at the 2017 British Cheese Awards, winning Best Fresh Cheese, Best Speciality Cheese, Best English Cheese and finally, Supreme Champion.
Made by White Lake, which is famous for its goats milk cheeses, but this time from ewes milk that is sourced from a small family farm five miles away.
This lactic cheese is delicately hand-ladled before being salted, ‰ÛÏcharcoaled‰Û, and then matured for around three weeks to form a wrinkly rind, which protects the light mousse-like core.
The cheese is named in celebration of the Spring classic bike races on the cobbled roads in Belgium and northern France, the winner of which receives an actual cobble as a prize. These roads are called pav̩s. Hence the name of the cheese.
*Forallergyadvice please emailhello@nourishedcommunities.com
Delivery Information:
Parcel Delivery:We deliver all around UK every Thursday for

å£4.99.
Click and Collect in Store:Click and collect available every Wednesday, Saturday (10am - 7pm) and Sunday between 10am and 4pm.
*THERE IS NO MINIMUM SPEND FOR COLLECTION.
Our store on 15 Canonbury Lane, N12NS is five minutes walk from Highbury & Islington Station. Other nearby stations are Angel, Essex Road and Canobury Overgroud. We are Open Monday - Saturday 10am - 7pm and Sunday 10am - 4pm.
Own Van Delivery:
Ourvans deliver fresh produce across the following areas ofLondonon Wednesday & Sunday (see areas below). One can also visit us in our store that is Nourished Communities, 15 Canonbury Lane Monday - Saturday 10am - 7pm
and Sunday 10am - 4pm.
Our
vans
deliver across the following areas:N1, N4, N5, E8, N6, N7, N8, N10, N19, NW1, NW3, NW5, NW8and surrounding areas. Want us to come to you? Call us on 07392513293 oremail us on hello@nourishedcommunities.com
For more infomation please give us a call: 07392 513293