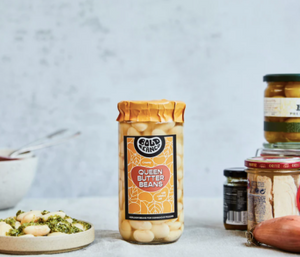 Bold Bean Co. Queen Butterbeans 660g
These are the most ridiculously creamy, big, juicy butter beans you will find ON THIS PLANET! Grown in the lush pastures of Andalucia, we see them as the "creme de la creme" of the bean world. Mash them up, stew them up, crunch them up - they're packed full of natural protein so great for flexitarians. 
Ingredients: Heirloom Judion beans, water, salt, citric acid.