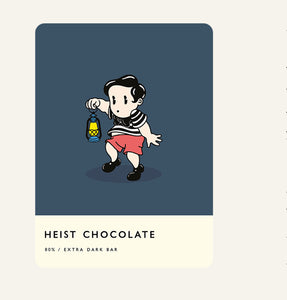 The path is intense for sure but take it slowly and earthy notes with whisky, cream and vanilla will tag along for the journey.
These are all things I definitely taste when I eat this bar. Don't blame me if your palette isn't as sophisticated as mine.
If you're looking for something slightly milder, take a look at our "Dark Bar"
Ingredients: Dark chocolate (organic cocoa beans, organic cane sugar, organic cocoa butter).
Dark chocolate contains cocoa solids: 80% min
80g ℮