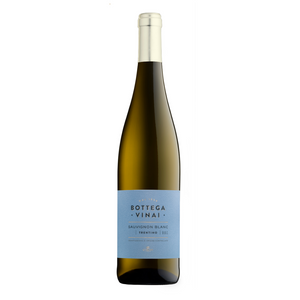 Winner of Gold in the Decanter Wine Awards. A fine, distinctly varietal style of Sauvignon Blanc, a selection from Cavit's best plantings of the varirety in the cool Valle dei Laghi.
Tasting notes
Refined varietal characters on the nose with nettle, elderflower and lemon zest. Palate is ripe and juicy with crisp citrus acidity and white peach and ripe mango, an attractive texture and depth, and a gently floral finish.
Food match
Try with prawn risotto, spaghetti with clams, or goats cheese and grilled white meat.
Bottega Vinai Sauvignon is made exclusivley from Sauvignon Blanc grapes cultivated in the hills of the Valle dei Laghi, Trentino. The average grape yield is 70 hl/ha. De-stalked grapes undergo cold maceration for 12 hours to facilitate extraction of the aromas. After this the grapes are soft pressed and undergo temperature controlled fermentation.