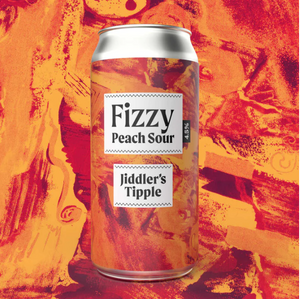 Introducing our fizzy peach sour - the drink that'll make you pucker up and smile from ear to ear! It's like sipping on a liquid version of those addictive peach sour sweets that you used to sneak into the cinema as a kid. But our fizzy peach sour is strictly for grown-ups.

We've chucked in some lactose for sweetness and salt to balance. We've also layered on extra fruity goodness by dry-hopping with Citra using a new hop concentrate called "Spectrum".

It's fizzy, it's peachy, it's sour-y. It's everything you've ever wanted in a drink, and more. So sit back, relax, and let the bubbles tickle your nose as you sip on this fizzy lip-smacker - cheers!

This beer is Gluten Free.