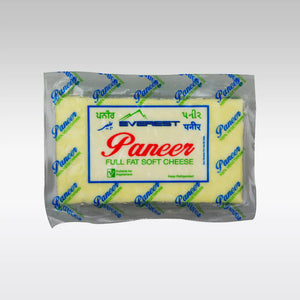 Everest Dairies, one of the leading manufacturers of paneer and other dairy products in the UK, has always been known for its quality and innovation. Their products utilise only the freshest British milk produced in their network of farms. Using just the best UK-sourced pasteurised milk, Everest Dairies now offers Everest Paneer Full Fat Soft Cheese and other selections of yoghurt, and dairy-based products.
When you buy paneer, also known as Indian cottage cheese, consider that it is a dairy cooking essential for Indian cuisine. This traditional Indian cooking cheese is made from curdled milk and is not aged; that is why it is a soft cheese. It is also a great choice if you are a vegetarian. Check out our recommended recipes below for a vegan dish that you can try at home.
Everest paneer's robust flavour is a perfect complement for your favourite dishes. You can add some slices of it into your curry dish or char-grill some cheese cubes and toss it with your salad.