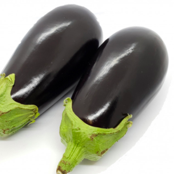 One Isle of Wight aubergines
Our first crop of Isle of Wight aubergines are ready! Freshly picked and packed at Arreton nursery, we are delighted to offer the new veg and hope you enjoy it alongside your favourite Isle of Wight cherry tomatoes.
Please contact hello@nourishedcommunities.com for any allergen information.